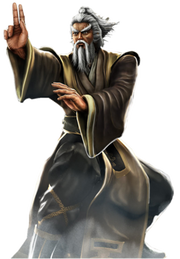 Shinku Hadoken? Bah Fool Let's Fight NOW!!!'

Shujinko Killed Green Lantern İs Helping Now... He Used The Pandora Kamidogu. And His The Defeated Dark Kahn.
Ad blocker interference detected!
Wikia is a free-to-use site that makes money from advertising. We have a modified experience for viewers using ad blockers

Wikia is not accessible if you've made further modifications. Remove the custom ad blocker rule(s) and the page will load as expected.